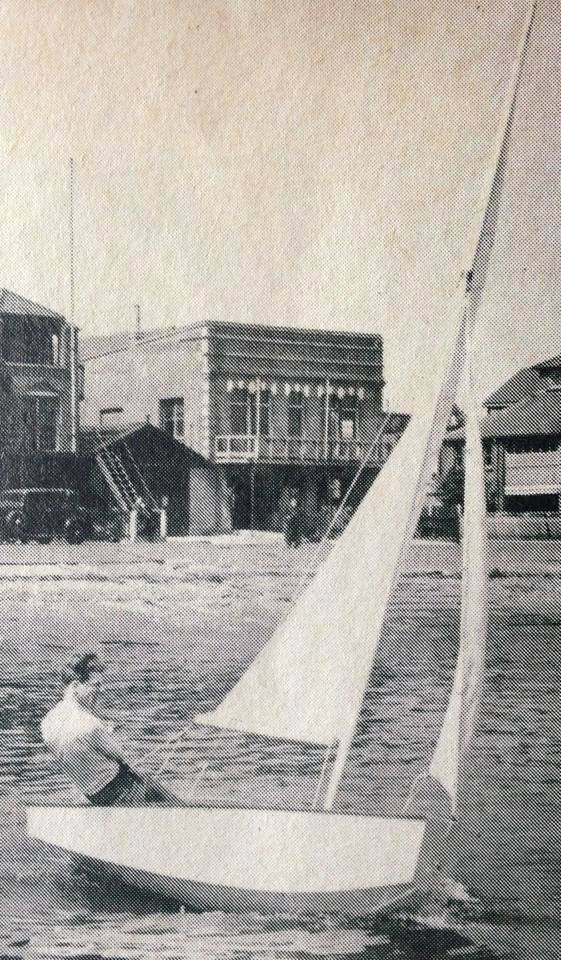 The Cadet is a junior class of boat which is sailed by two children between the ages of 7 and 17 years. With its wide distribution in more than 35 countries and five continents, the Cadet is truly an international racing dinghy.
The boat provides a three-sail experience where the helm and the crew must work together as a team to obtain the best results.
The first Cadet was designed by the British boat builder Jack Holt in 1947 (pictured left). Originally intended for self-assembly, the boat soon became very popular and spread across the world.
Through the years, the Cadet evolved from the wooden MK I to the modern MK IV, that is made of glass fibre (GRP). Today it has all the attributes of a racing dinghy and even includes a spinnaker.
In its more than 60-year-old history, the Cadet has introduced more than 200,000 children to the joy of sailing, and also afforded several Olympic Sailing medallists.
The Cadet is a one-design boat and therefore all Cadets have the same, strictly controlled, measurements.
While material and appearance has changed over time, the hull shape remains the same. Today, wooden MK II and GRP MK IV compete in the same races – although most boats these days are GRP built. The boat itself is 3.22m long, weighs approximately 61 kilograms fully rigged and has a sail area of more than five square metres.